Brad Krevoy
Chief Executive Officer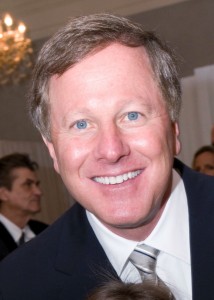 Brad Krevoy began his career in the entertainment industry at Concorde Pictures, which he co-established with the legendary producer Roger Corman. He later served as the company's president, working closely with Mr. Corman to manage his vast library of films. In 1986, Krevoy co-founded Motion Picture Corporation of America (MPCA), and has played a key role in the finance, development, production and distribution of more than 100 motion picture and television projects.
Having been in business for over 20 years, MPCA first made its mark with big commercial comedies and genre films and has since expanded into producing and developing English language remakes of successful foreign language films.  Mr. Krevoy is also known for jump starting the careers of many young actors and filmmakers who have gone on to become some of the biggest names working in Hollywood today including the Farrelly Brothers, Vince Vaughn, Ben Stiller, Sarah Jessica Parker, Will Ferrell, Viggo Mortensen, Ashley Judd, Jude Law, Reese Witherspoon, Paul Rudd, Kirsten Dunst, Courtney Cox, Bill Paxton, Ben Foster, Gretchen Mol, and Jon Turteltaub.
Among his many early works, Mr. Krevoy produced the blockbuster Farrelly Brothers' comedy DUMB AND DUMBER starring Jim Carrey as well as the Farrelly's follow-up, KINGPIN, starring Woody Harrelson and Bill Murray. Mr. Krevoy also produced BEVERLY HILLS NINJA starring Chris Farley and JUNGLE 2 JUNGLE with Tim Allen. Mr. Krevoy's moderately budgeted 1994 production THREESOME, starring Stephen Baldwin and Lara Flynn Boyle, remains one of the most profitable independent films to this day.
In 1996, MPCA was acquired by John Kluge's Metromedia International Group and operated under Metromedia's Orion Pictures Corporation.  Mr. Krevoy served as Co-President of Orion Pictures, where he oversaw the production, acquisition, and distribution of Orion's motion picture and television programming.  At Orion, he produced films for Academy Award-winner Tom Schulman (DEAD POETS SOCIETY) and released films such as 1997's Academy Award and Golden Globe nominee for Best Foreign Language Film, PRISONER OF THE MOUNTAINS (directed by Sergei Bodrov), and the critically acclaimed ULEE'S GOLD (directed by Victor Nunez, presented by Jonathan Demme, and starring Academy Award-winner Peter Fonda). Mr. Krevoy's revitalized Orion Pictures was sold to Kirk Kerkorian's MGM/UA in 1997.
In 1998, Mr. Krevoy returned to his roots and restarted MPCA with a distribution deal through MGM. Since then, he has produced over 20 motion pictures, including the heart-warming true story TAKING CHANCE starring Kevin Bacon, the highly rated HBO Original Film which premiered at the 2009 Sundance Film Festival, and the Disney's best-selling BEVERLY HILLS CHIHUAHUA 2. TAKING CHANCE was nominated for 10 Emmys, winning one, and won a Golden Globe (Best Actor, Kevin Bacon), SAG award (Best Actor, Kevin Bacon), WGA award (Best Screenplay, Adaptation, Michael Strobl, Ross Katz), DGA award (Best Director, Ross Katz), a Humanitas, and was also nominated for a PGA award.
Currently, Mr. Krevoy sits on the Board of Directors of the Independent Film & Television Alliance. He also remains very active in several major charities as well, including the Fisher House Foundation and the California State Summer School for the Arts, where he sits on the Board of Directors.  He is also a frequent guest speaker at various film festivals and seminars around the world
Brad Krevoy is a graduate of Stanford University and Hastings College of the Law.  After graduation, he served as a Legislative Fellow in the California State Legislature and worked as an entertainment attorney at a prominent Los Angeles law firm.
Corrie Rothbart
Chief Financial Officer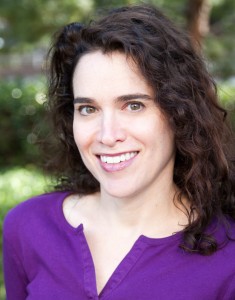 Corrie Rothbart, a Los Angeles native, has recently joined MPCA as its Chief Financial Officer. She oversees all financial and strategic planning of the company, including the negotiation of all single picture loans and other production finance, corporate treasury and day-to-day operations.
Ms. Rothbart was most recently the Executive Vice President of Finance and Operations at Indigenous Media, a next generation studio focused on producing original content for emerging and traditional platforms worldwide, as well as multi-platform content brands. Prior to that assignment, Rothbart served as CFO for a number of premier independent film financing, production and sales companies, most notably 3 ½ years at Voltage Pictures (THE HURT LOCKER, DALLAS BUYERS CLUB) and 4 years at NALA Films (IN THE VALLEY OF ELAH). She also held financial executive positions at ICM talent agency and Gold Circle Films, a successful independent film production finance and production company (MY BIG FAT GREEK WEDDING).
Rothbart entered the entertainment world in Corporate Development & Motion Picture Finance at Sony Pictures Entertainment. She made the transition after working for Arthur Andersen in Boston, completing her MBA, and being accepted to a management trainee program at Sony Corporation of America in New York.
Eric Jarboe
Executive Vice President of Strategy, Corporate & Production Operations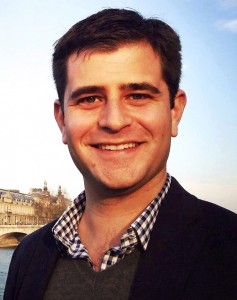 Mr. Eric Jarboe joined MPCA after working for three seasons in network television production on ABC's CASTLE. At MPCA, Mr. Jarboe works as the Executive Vice President of Strategy, Corporate & Production Operations and manages a variety of financial and creative aspects of all MPCA productions.
Mr. Jarboe's financial responsibilities include the preparation of production budgets for all film and television projects, in additional to finalizing the financing package for each project, including, if applicable, procuring loans against pre-sales, gap, and production incentives. Mr. Jarboe has performed these duties for productions that have shot in Los Angeles, Ohio, Louisiana, Canada, London, and Switzerland, and has vetted budgets and incentives in other locales, such as Colorado, North Carolina, and South Africa. Mr Jarboe is also responsible for directly supervising a project's production and accounting teams to ensure timely reporting of cost reports, trial balances, and incentive audits.  Mr. Jarboe also manages MPCA's corporate strategy and operations, including corporate cash flow, projections, tax compliance, and at times, publicity.
Mr. Jarboe's creative responsibilities include providing feedback on script submissions, outlines, drafts, and cuts of commissioned material, and overseeing searches for showrunners, writers, directors, cast, and key crew on all MPCA productions. Mr. Jarboe regularly develops pitches for series and film in a variety of different genres.
Mr. Jarboe holds a BA cum laude in Economics and BFA cum laude in Musical Theatre from Syracuse University, as well as a Masters of Business Administration with top honors from the University of Southern California. A Connecticut native, he thoroughly enjoys his home in Los Angeles.
Amanda Phillips Atkins

Executive Vice President of Original Content and Acquisitions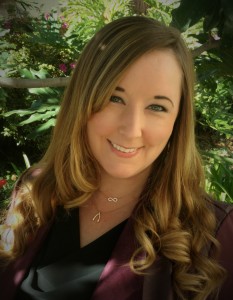 Amanda Phillips Atkins is the Vice President of Development and Acquisitions for the Motion Picture Corporation of America and heads its television department. Phillips Atkins is responsible for creative development on MPCA's current slate of projects and oversees production. Her responsibilities include finding new material for series, TV movies, miniseries and theatrical. She reports directly to Brad Krevoy.
Phillips Atkins was previously Co-Executive Producer at Larry Levinson Productions. At LLP, she oversaw the development of over 40 miniseries and TV movies (partnered with networks including the Hallmark Channel, Lifetime, NBC, CBS, SyFy and Spike) from initial concept through production, including script, casting, prep, and post. Phillips Atkins also contributed to the launch of the PixL Movie Channel, managed its original programming, and ran the writers' room for the "Love Comes Softly" TV series, based on the beloved Jeanette Oke novels, and to-date, the most successful ensemble of television movies in cable history. She also held the positions of Director of Development and International Relations Manager at LLP.
Phillips Atkins started her television career at the Disney Channel and is a Magna Cum Laude graduate of Loyola Marymount University's School of Film and Television.
Vince Balzano

Director of Development and Production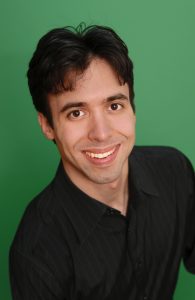 Vince Balzano is Director of Development and Production for Motion Picture Corporation of America. On the Development side, Mr. Balzano's responsibilities include providing input, analysis, and evaluation of script and story submissions, as well as outlines, drafts, and cuts of projects in active production. Other responsibilities include overseeing legal delivery of in-house productions to domestic and international distributors. Mr. Balzano also provides logistical support to productions and corporate operations as needed, including but not limited to establishing copyright status of produced works, maintaining guild signatory status of production entities, and assisting the CFO and VP of Creative Development & Production with loan closings.
Mr. Balzano received a B.A. from Georgetown University and an MA from USC School of Cinematic Arts.
Lorenzo Nardini

Executive Assistant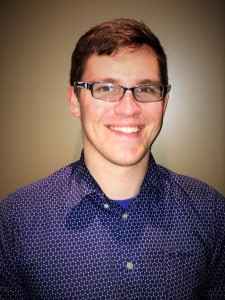 Lorenzo Nardini is Executive Assistant to Brad Krevoy at Motion Picture Corporation of America. In addition to the traditional duties that go along with being an assistant, Mr. Nardini is responsible for making sure the day-to-day operations of the office run smoothly. He also helps to support the rest of the office staff and oversees MPCA's internship program.
Originally from Oregon, Mr. Nardini moved to Los Angeles to pursue a career in film and television, and graduated Cum Laude from Loyola Marymount University's School of Film and Television.